Mr. Mahmood Ahmadu, serial entrepreneur, passionate philanthropist, Founder and Executive Chairman, Online Integrated Solutions (OIS); a specialist visa application agency that provides online passport, visa processing, and technical support services for governments, has done it again!The amiable and understated gentleman has been selected as one of the leading lights of business on the continent and honoured with the Best of Africa award by Forbes.
Mr. Ahmadu was selected as the recipient under the 'Corporate Visionary Leadership' category and received the prestigious award, on behalf of the company.Recipients in other categories were: Sam Matekane, Kwame Bediako, Mahmood Ahmadu and Leo Stan Ekeh. Other awardees include: Wendy Ackerman, Rajan Mahtani, Ken Sharpe, Claver Gatete and Paul Adefarasin.
According to the Chairman of the Foreign Investment Network (FIN) Group, Mrs Olayinka Fayomi, the awards are a result of several months of concerted research and verification, by FIN and FORBES; "which identified changemakers and innovators that are making outstanding contributions towards building a prosperous and equitable future, for Africa and Africans". At the event, a goodwill message was delivered by Nigeria's Vice President, Prof. Yemi Osinbajo (SAN) who was represented by the Minister of Trade and Investment Otunba Niyi Adebayo; a keynote address was delivered by Pastor Paul Adefarasin, President of the Rock Foundation; while the awards were presented by Mark Furlong, President of Customs Solutions, Forbes.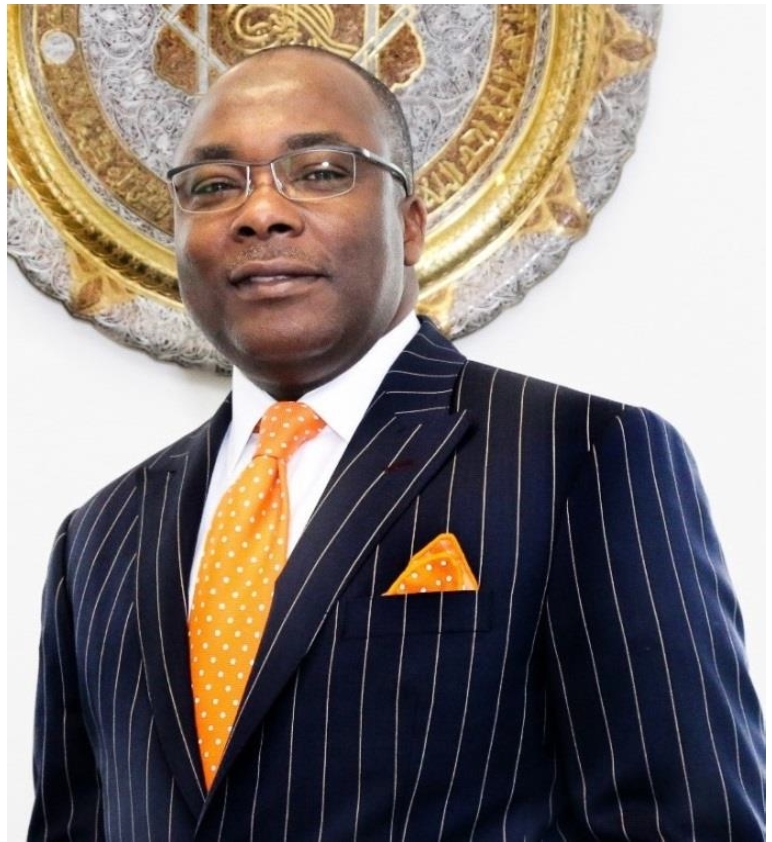 Mahmood, a recipient of the Nigerian National Honour of Officer of the Order of the Niger (OON) who only last year won the Forbes Outstanding Leader Award 2020 has his footprints in many sectors of the economy such as; Mining, Real Estate, Construction, Agriculture, Bottling Water, E-education, E-healthcare, and Fintech spread across 53 countries in 5 continents.OIS is part of Mr Ahmadu's vision for a future-ready and digitally empowered Africa. Mahmood's philanthropic activities have made it possible for hundreds of students to afford good quality education both locally in Africa and abroad.Responding to the recognition, Mr Ahmadu thanked the Foreign Investment Network and Forbes, as well as his team at OIS; congratulating them on their collective commitment to a technology led transformation across Africa.
"I would like to thank FIN and Forbes for this recognition, and express my appreciation for the talented team at OIS; who are constantly motivated, dreaming big, and aspiring for world-class excellence". He continued "As a conglomerate, we are proud of our team, their conviction and hardwork, which are the key to the rise of a world class IT conglomerate. We are also proud of our African roots, and passionate about empowering our customers with innovative solutions".Mahmood's OIS is the official partner to a number of diplomatic missions.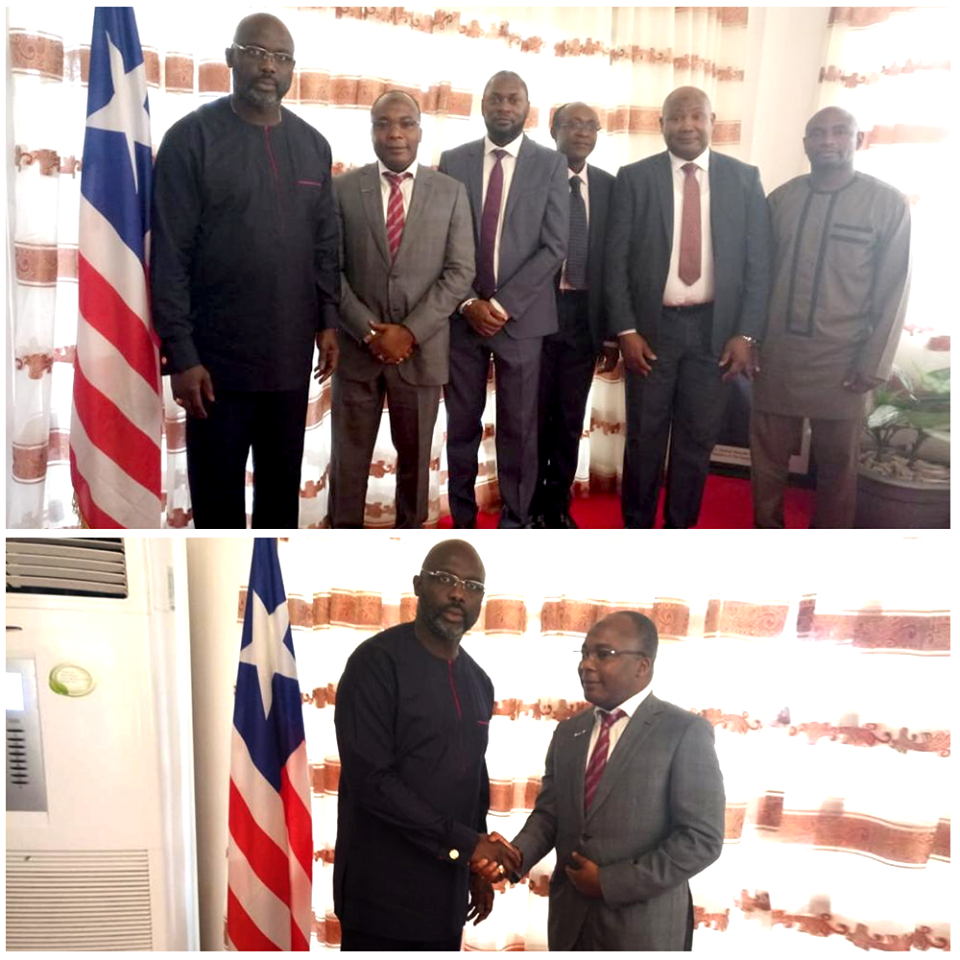 It is a specialist visa and passport application agency that manages visa and passport issuance related administrative and non-judgemental tasks. The company ensures the security and confidentiality of client information, and has instituted a series of streamlined processes and best practices in its operations. OIS's partnership with diplomatic missions enables faster and informed decision making, in consular and identity management services. Its Dubai-based, dedicated visa and passport application centre; intuitive and easy-to use-website; and expert visa and passport processing services; facilitate hitch free travel from the UAE to other global destinations. OIS appreciates the sensitive nature of documents required to obtain a travel visa, or a passport; and ensures data and document security, as a top priority.
The accomplished entrepreneur who was born on September 9, 1966 is from a very humble beginning. It is not by accident that this significant achievement coincides with his 54th birthday.The easy-going businessman attended ATBU and Nasarawa State University, where he obtained his qualifications. Records have it that Mahmood Ahmadu obtained further educational qualifications in the form of management, IT and communication industry courses. He has since utilized these skills to start and operate small businesses involved in the exchange of various profitable products and services.At quite an early age during the early 1980s, Mahmood received a family inheritance with which he established his first company called A2A Communications Limited.
The company shot him into limelight as one of the pioneers in the field of GSM business, especially in Northern Nigeria with branches in almost all the state capitals. He has since shown class in the field of buy and sale, service delivery among others, establishing various facets of companies to accommodate the teeming and growing Nigerian workforce.Mahmood has further leveraged on his growing goodwill over the years and dexterity in creating opportunities to expand his venture both locally and internationally. He has also raised awareness on the importance of education and has also enhanced the quality of education through scholarship programmesMahmood Ahmadu has always aimed to be the best in whatever he does, and thus has stayed on top in managing a strong international network between IT and Telecom companies thereby boosting his capability, capacity and credibility.
This has given him an edge in relating seamlessly with both the international and local business world, giving his companies a multinational presence.His company has been able to build an African multi-business conglomerate with special focus on Information Technology which many African countries have leveraged on to achieve cost-effective services for their people and governments.Over the years, Mahmood has been known to work within the ambit of the law, and in his years of practice, has not ran foul of the laws of any land. Little wonder his altruistic tendencies, hard work and selfless benevolence have endeared him to many, and attracting many recognitions and awards internationally, like the UK Asian Voice Charity Awards for community empowerment (he is the first to be recognized with this award), London Leadership and Peace Award at City Hall, London awarded by Boris Johnson. That was not all, he also won the Euro Knowledge 'Africa Change maker Entrepreneur's' award at The House of Lords in London for his Fintech platform and his drive for social inclusion for the millions of financially excluded and unbanked.Mahmood strongly believes in CSR, and has inculcated it as a form of belief, faith and culture. There are strong indications that this young man is heading for the very zenith of business success.