African women are rising and taking their place at the world's biggest tables and Isha Tejan-Cole Johansen, one of Sierra Leone's most powerful women and President of the West African country's Football Association, SLFA, is rising with them.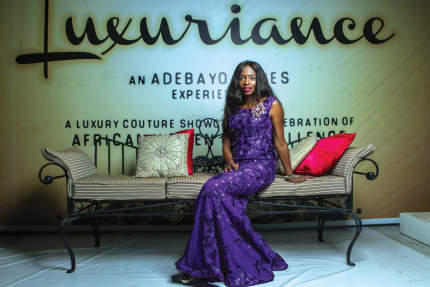 An ardent passion for the beautiful game gleaned from the streets of Freetown playing football with her brothers and their friends has bloomed magnificently into a distinguished career in football administration. The lessons imbibed from her father who was co-founder of football club, East End Lions F.C. in Freetown and who also took her to see football matches, have undoubtedly formed the building blocks of her success.
Following in her father's footsteps, she founded her own football club, F.C. Johansen, in 2004, with the objective of providing support and opportunities to children devastated by the Sierra Leone Civil War which raged for 11 years between 1991 and 2002. The club began playing in Division One in 2011 and was promoted to the Premier League the following year. Isha's glittering dossier is decorated with many firsts. In 1993, she became the first woman publisher in her country's history, producing Rapture Magazine, an entertainment publication.
She is the first woman to serve as President of the Sierra Leonean Football Association, the only female president of a football association in Africa and one of only a few women in the world to have headed a national football association. She is also the first woman to serve in FIFA's Security and Integrity committee. Earlier this year she was appointed as the head of the Confederations of African Football (CAF) Women's football Committee making her the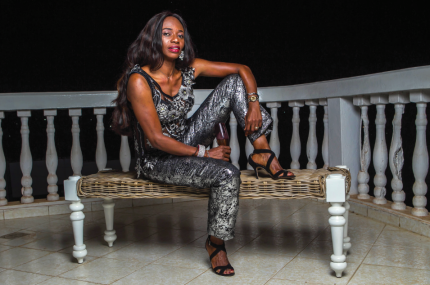 first Sierra Leonean to head such a committee in the organisation's 60-year history.
Through her Power Play footballing initiative, she is providing opportunities for and empowering disadvantaged African girls and women to become better versions of themselves. Although it hasn't all been crisp and cream in her inspiring and trailblazing career having had her fair share of trials, no one is more optimistic about the future than Isha whose all consuming passion is to use her power, influence and position to empower other African women to fulfil their highest potential and to transform the fortunes of the game of football in Sierra Leone.
She shares her triumphs and travails in this interview with OVATION.
How did your journey into football administration begin
It started here actually, at Hill Station in Freetown just across the road – right after our very brutal civil war in Sierra Leone, which ended in 2002. There were many kids roaming around the neighbourhood and there was a humanitarian project to put back some underprivileged roaming kids who were very talented and passionate about football back into school, helping them to live their dreams, to chase their dreams and in fact to be able to dream of having a dream and to chase it and live the dream.
The club was called East End Lions F.C. and that was how it all started-community league matches, educating them, teaching them social skills, travelling with them round half of the world from Scandinavia, to Europe, to America and having international youth tournaments-that is my journey really.
I call it the field of dreams. And in 2011, I guess with having done all of that, I actually had the audacity to dream of doing what I achieved at the local level on a national scale. And so I actually threw my hat in at the very last minute – maybe two weeks to the closing date to declare myself as a candidate for the FA position, the highest seat in football in Sierra Leone. It never really did occur to me that I being the first woman would be make it a bit harder. I just thought that I would be good at it.
I didn't have a manifesto because I thought that my walking, talking billboard was FC Johansen. I thought the success we had accomplished at FC Johansen would suffice as my credential for what I would be able to build on the national level. So that is me and my journey and what an incredible story it has been.
And how incredible a journey has it been for you in football administration particularly in a male-dominated field
It has been a bit of a sweet one. It has been a learning curve, not just for me but I guess for most women who aspire to greatness, to achieving, especially for women who dare or have the audacity to dream about becoming leaders – especially in territories where ordinarily, it is a norm that men are the stakeholders or men are the role models in those particular professions.
I think it is also a story and an eye opener for our youths like I said earlier, that if you have a dream, not only should you be allowed to dream and dream big but you should chase the dream. And that the dreams do not just end up as dreams but that you are empowered to actually realise those dreams.
The sweet side is the success of it all. Yes, I come from a privileged background but I also came back to help those who are less privileged or less fortunate and in so doing, that had its drawbacks because not everybody understood where I was coming from and not everybody was willing to accept me as someone who was genuinely out to help and not to exploit. And that has cost me a lot daily. It has cost me my health; it has cost me a lot of emotional trauma, but at the end of the day, it has been a successful journey thus far. This is the reason you are interviewing me, and this is the reason the world is thrilled by my story because it is one of success against the odds where people thought she would fail, she has no chance, or she has no business being in this region, in this profession, in this arena. I have been able to defy those odds and achieved, excelled, and risen above it.
The question now for me is, now that I have it, what am I going to do with it? And I am actually excited and enthralled to find out what I am going to do with this success story. I do not want my story to be cliché-to simply be one about a woman who has beaten the odds or challenged and won in a male-dominated profession. But now that I have actually earned it-the power, the role and gained momentum, what am I going to do with that? So, yes, you asked a question and I always ask myself this question-so what now? What is next?
What challenges have you faced as a woman at the top of her profession and what would you say are the obstacles to more and more African women rising to occupy male-dominated roles in politics, business and other fields
I think the obvious – the obvious being gender is troubling. Let us not fool ourselves and let us not pretend that even in this day and age, Africa is not still behind in terms of gender equality. I am not one who would put a woman in a position or vote for a woman or lobby for a woman simply because she is a woman. I would lobby for a woman who has potential, who has the ability to be given an equal opportunity to develop and deploy that potential -that is what we are asking for. Women want an equal platform as the men. Give a woman that and let her go and perform and if she excels, fantastic, and if not, then we know she was been given a fighting chance. It took me a really long time to realise that the reason I was being given such a hard