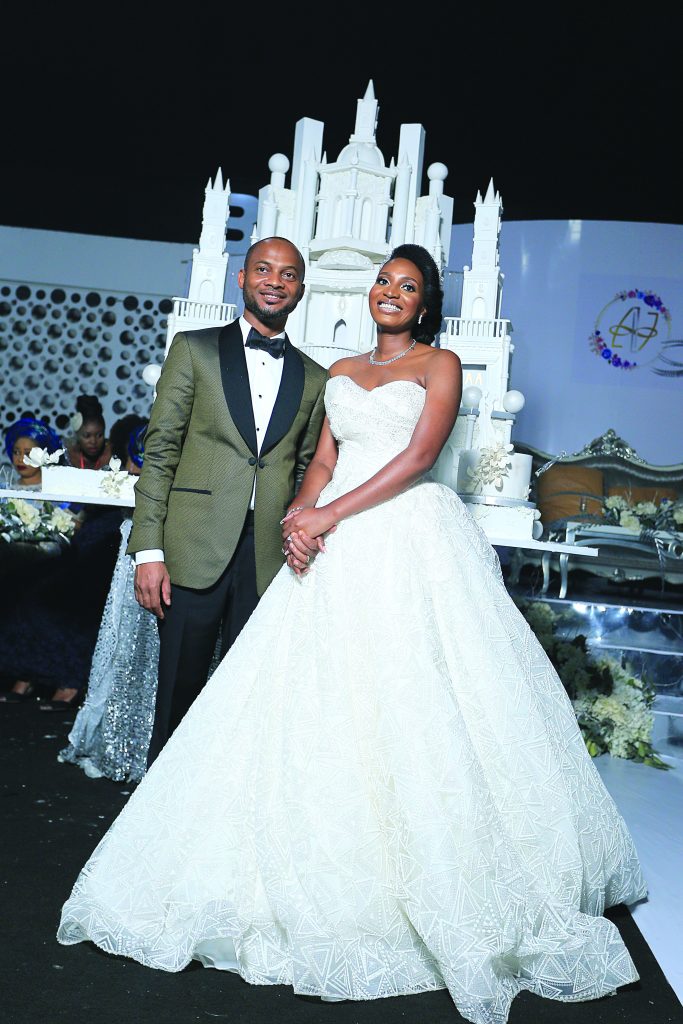 It was regal, it was glitzy and glamorous. In deed, it was the numero uno ceremony of that period in Lagos, Nigeria's commercial capital when Adesekemi Aderemi and Anthony Atuche united in marriage.
Born to Prince Adedamola Aderemi and Princess Olukemi Aderemi, Adesekemi comes from a distinguished royal and noble lineage. She is a descendant of the late Ooni of Ife and first Black Governor, Oba Adesoji Aderemi, and Premier of Western Nigeria and Balogun of Owu, Alhaji Dauda Adegbenro, on the paternal side, and erudite and eminent school principal and one of Nigeria's pioneer Ambassadors, A B O Oyediran and the Premier of Western Nigeria and Vice Chairman of the Federal Executive Council under General Yakubu Gowon, the Sage, Chief Obafemi Awolowo on the maternal side.
Adesekemi Aderemi completed her secondary education at the world renowned ladies Public School, Cheltenham Ladies' College, United Kingdom before going on to study Law at Oxford University. Blessed with beauty and brains, she was awarded a special commemorative gold minted coin as the best postgraduate student in the entire Buckingham University when she graduated with Distinction in her Masters of Law Degree and she was called to the Bar in 2012, receiving the top Inner Temple prize for outstanding achievement in her Bar exams.
Similarly well-educated and from a privileged background, Anthony Atuche schooled at the historic St Edmund's College, England's oldest Catholic school, before attending the prestigious Imperial College , London. Anthony also boasts an impressive and illustrious background; he is the first born of prominent businessman and erstwhile top banker, who is now a property magnate, Farncis Atuche and wife, Elizabeth Atuche. The Atuches are also nobility and hail from the princely merchant town of Ibusa, Delta State, which is famed for the numerous entrepreneurs and icons of the Nigerian business and corporate world that it has spawned.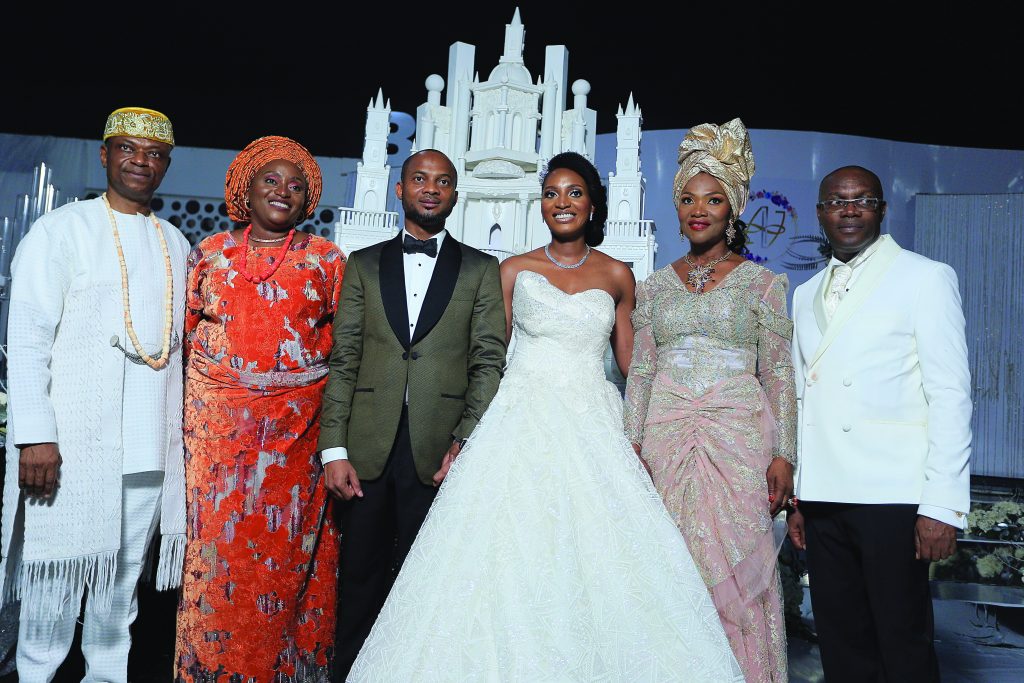 It was without any shadow of doubt the coming together of two illustrious families when the duo began their love-filled journey to marital bliss as friends and family convened to celebrate their traditional marriage at the prestigious and discreet The Bell Event Centre on Campbell Street, Lagos Island. The ceremony was an exhibition of culture and class.
What made the occasion spectacular was that despite the fact that the couple are from different ethnic groups and cultures, the conviviality and air of friendship at the venue was really heart-warming.Little wonder that everyone confessed that they had loads of fun.
A few days later, the lovebirds affirmed their love with holy solemnisation at Our Lady of Perpetual Help, Victoria Island.
The beautiful bride, was so elated & joyous as she exchanged "I do's" with her dashing & soft-spoken husband.
For FULL details click on ISSUU on the site or contact your nearest VENDOR for a copy