It was a lively and lovely celebration when Abimbola, the adorable daughter of top banker, Mr. Sam Ayininuola and businesswoman, Mrs. Ikoliba Ayininuola wedded dashing Paul Tafoya in New York, United States of America.
The very intimate ceremony attended by close family and friends only was held at the prestigious Conrad Hotel in Downtown Manhattan, New York City.
With an excellent view of the Hudson River, Conrad New York Downtown is a luxurious facility, top-star facility that offers guests classy pampering and a wonderful dining experience-and theses were what guests savoured on this special occasion.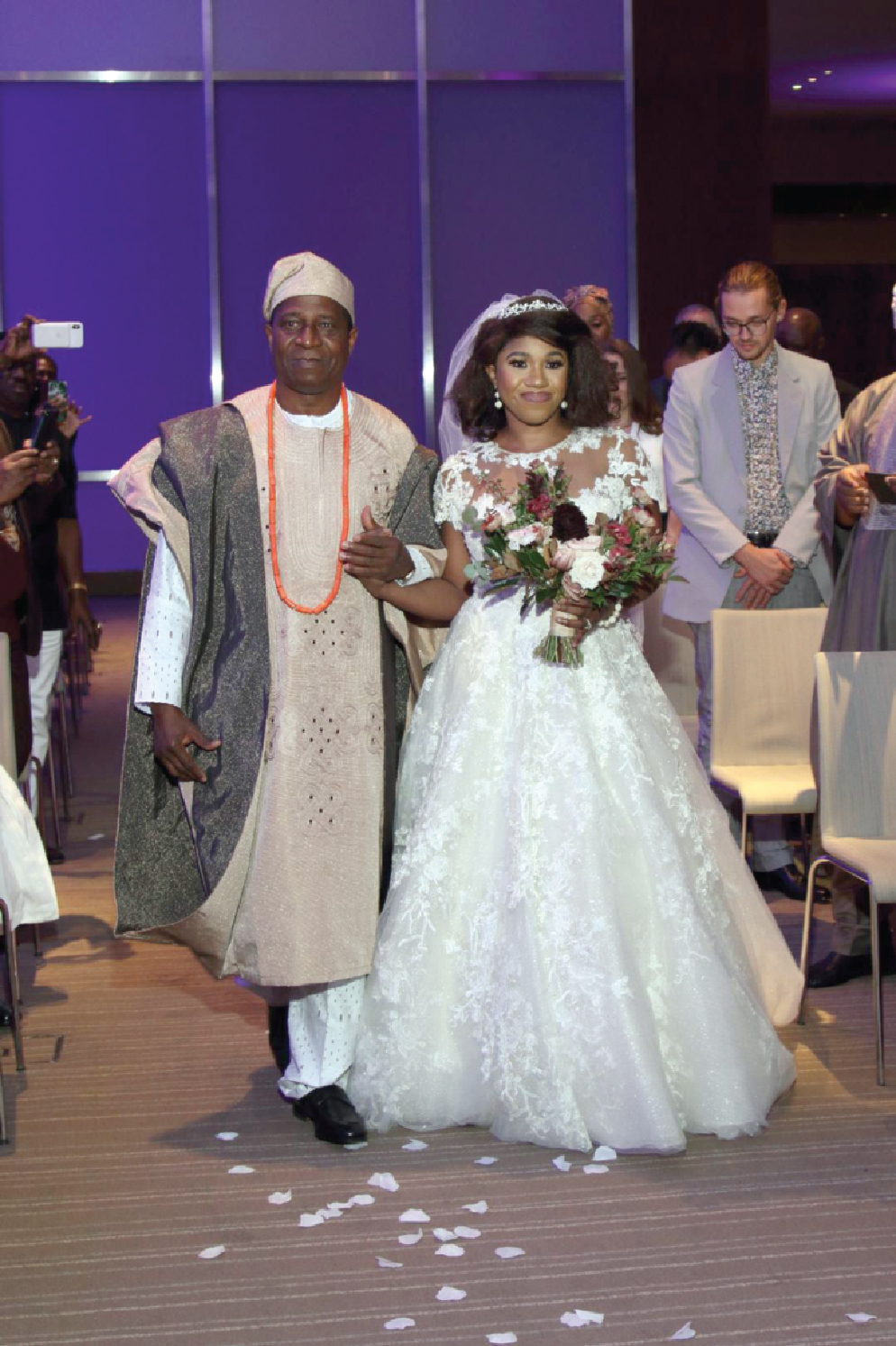 The wedding proper kicked off with the solemnization ceremony. It was short and sweet ceremony that was co-ordinated by Pastor Mike Carrugth. The highest point of the occasion was when the couple said "I do", exchanged rings and shared a first kiss.
This elicited cheers and applause from all corners of the hall especially the elated parents of the bride. This signaled the end of the first part of the occasion.
Part two began when the guests were treated to a cocktail reception while the bride, groom, family and friends took glamorous pictures under the New York City skyline.
After about an hour and a half, guests were invited to take their seats in the main banquet hall for the reception. The groom's band, where he's an instrumentalist, thrilled guests with pulsating jams throughout. There were some speeches, which added spice to the event, dinner was served and finally the cutting of the cake by the lovely couple.
The formal ceremony over, guests partied till late into the night.