TAF Africa Global Limited, owned by unassuming billionaire and real estate mogul, Mr. Mustapha Njie, attracted the best and brightest minds around the globe to The Gambia not only to savour the sights and sounds, but to brainstorm on developing the African continent.
Held at the wondrous Coral Beach Hotel, Brufut, the 2-day affair featured the 5th Edition of the TAFCON Conference & Networking event as well as the 30th Anniversary celebration.
With Marie Jang as compere, Day 1 began with a panel discussion that was declared open by Gambian President, HE Adama Barrow who was represented by the Vice President, HE Isatou Touray.
While congratulating Mr. Njie and his organisation, TAF Global for its excellent work of promoting Gambia, its tourism and real estate sectors, she promised that the government will provide all the support needed to propel them to greater heights.
In his speech, Mr Njie fondly called, TAF told the audience how he began his business as TAF Gambia Limited and it has now metamorphosed into a global conglomerate called TAF Africa Global.
He revealed that TAF operates in eight African countries with massive presence in Port Harcourt, Nigeria and The Gambia with housing estates in Brufut, Dalaba and Tujering among others.According to him, TAF Africa Global aims to build one million affordable homes from 2018 to 2038.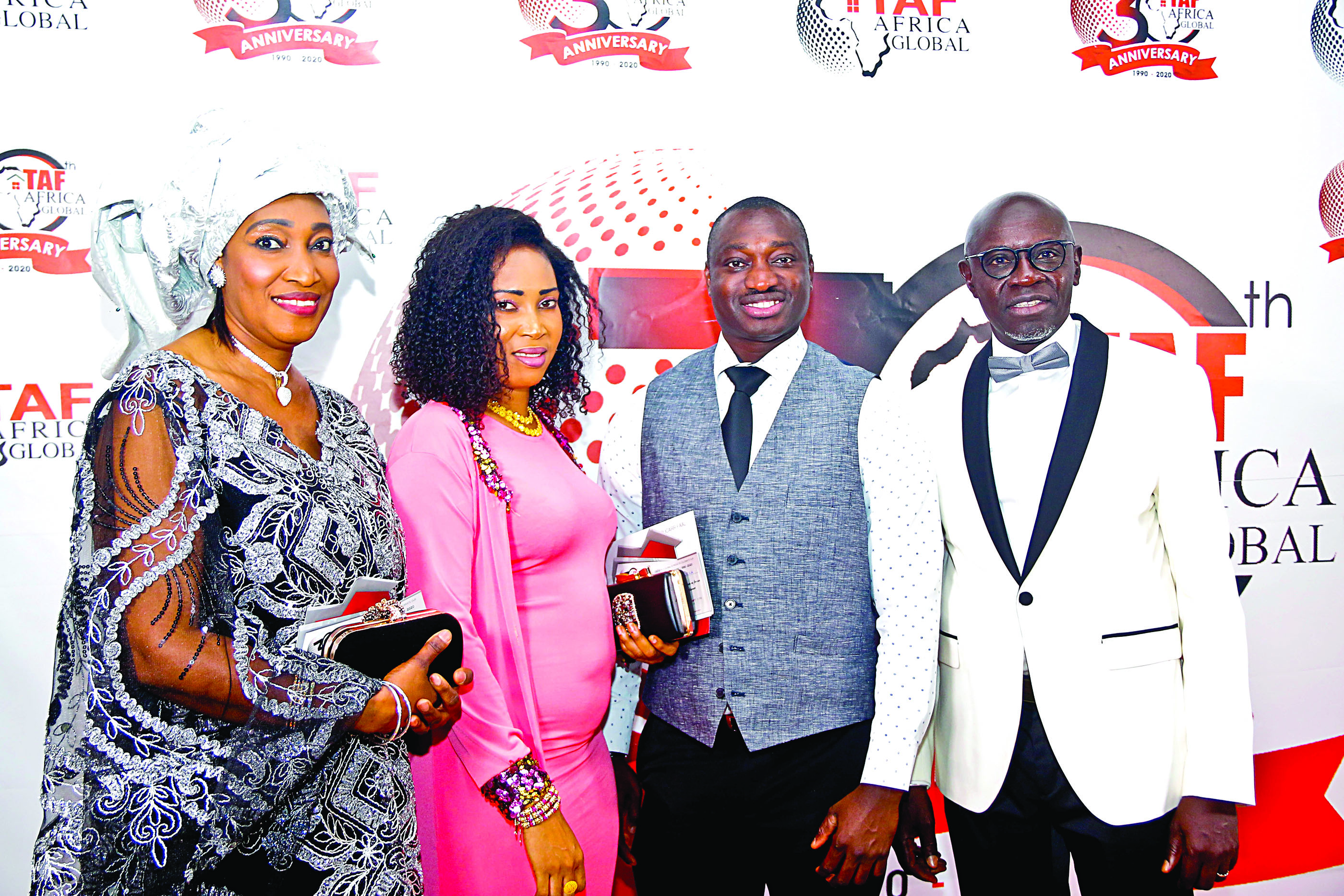 The highest point of the occasion was the presentation of  awards and cash prizes to TAF Start-Ups Competition where the overall winner smiled home with a whopping one million Dalasis.
The next day was an evening of glitz and glamour as the TAF 30th anniversary ceremony was held to honour loyal staff and partners, at the Sunprime Tamala Beach.
Guests were entertained by Grammy Award-winning artiste, Youssou N'Dour, whose pulsating performance was a thrilling and fitting finale to a glorious celebration.
NIGERIANS CELEBRATE GREAT TEACHER AND PREACHER ELDER GABRIEL EMMANUEL NKANANG AT A STAR-STUDDED FUNERAL IN AKWA IBOM STATE
There were no political colouration, religious affiliation or ethnic biases as thousands gathered in Awa-Iman, Onna LGA, Akwa Ibom State for the wondrous funeral of a great Teacher and Preacher, Elder Gabriel Emmanuel Nkanang, father of Akwa Ibom State Governor, Mr. Udom Emmanuel.
Famous Nigerians led by Vice President, Prof. Yemi Osinbajo turned out in their numbers to honour and celebrate Elder Nkanang throughout the 3-day ceremony aptly tagged: "Celebrating an Icon".
Funeral activities kicked off with a spectacular service of songs and night of friends which was on an open field in Awa-Iman, Onna Local Government.
Attended by Governor Ifeanyi Okowa of Delta State, Deputy Governor, Obong Moses Ekpo, Deputy Governors, former Governors including Chief Ayo Fayose, Alhaji Ibrahim Dankwambo,Mr Peter Obi, Senator Gabriel Suswam, Alhaji Ibrahim Dankwambo, and corporate titans like Mr Udom Inoyo, High Chief Raymond Dokpesi, Senator Udoma Udoma, members of the diplomatic corps and thousands, the event was solemn yet exciting.
Governor Udom Gabriel Emmanuel Nkanang and wife, Deaconess Martha, his siblings and their spouses: Mama Bishop Re. (Dr.) Sylvia Imoh, Mr Nkanang Gabriel Nkanang and wife, Kokomma, Mr Ofonime Gabriel Emmanuel Nkanang and wife, Margaret, Mr Ekerete Gabriel Emmanuel Nkanang, Mrs Aidy Aniefok Thomas and husband, Mr Aniefok Thomas all wore a customised ankara outfit specially woven for the occasion.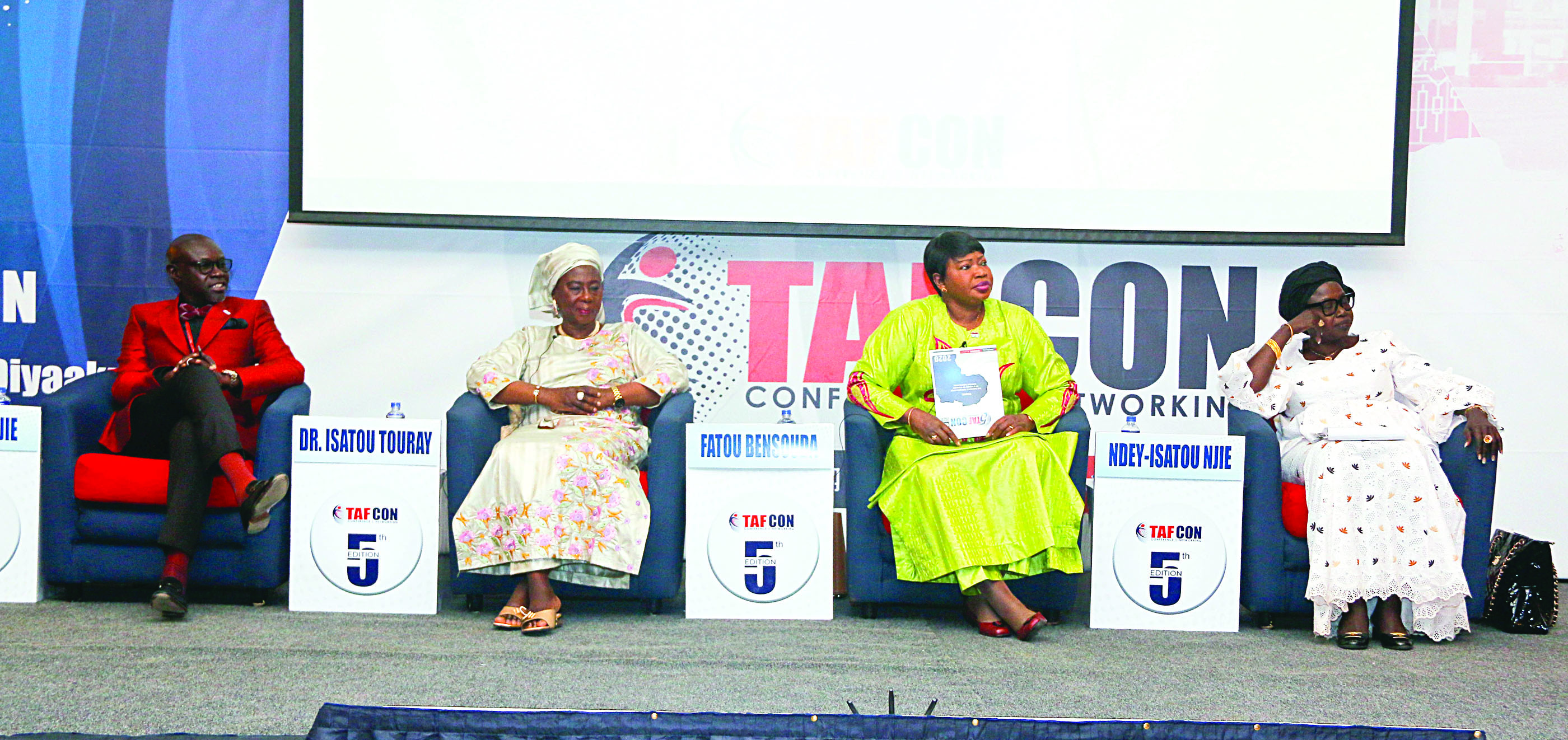 Conceptualized as a praise evening to thank God for the life of Elder Nkanang who was a strong pillar of the United Evangelical Church fondly called Qua Iboe Church, the evening featured performances by various choral groups, praise bands and soloists like Rev. Elsie Duncan Williams. There were also words of exhortation by anointed men of God.
In an emotional speech, Governor Emmanuel paid glowing tribute to his father, thanked everyone including the cleaners and sweepers for their contribution to the success of the event, adding that the expression of love shown to the family by people, high and low, from across the globe was overwhelming.
That part of the evening was rounded off with the famous Halleluya Chorus and prayers. It was soon followed by Part two which was a full scale entertainment segment that had Okey Bakassi, Dan D Humorous, Comedian Acappella, Yemi Sax, Harry Song and Kcee. This was the session specifically arranged as Friends' Night.
Day Two was the funeral ceremony and it began with a moving lying in-state held at the well-laid and luxurious Nkanang family compound. There was a recitation, prayer and scriptural sentences as hundreds paid their last respects to the great preacher who touched many lives and impacted communities.
Thereafter, the family led a procession to the venue of the funeral service which was at a well-laid space in front of the United Evangelical Church/Qua Iboe Church in Awa-Iman. The funeral cortege was  trailed by hundreds of mourners that stretched for as long as the eyes could see.
From Nigeria's VP, Prof. Yemi Osinbajo, former Presidents Chief Olusegun Obasanjo, Dr Goodluck Jonathan and wife, Patience, Senate President Ahmed Lawan, Senators Adolphus Wabara and Dr Bukola Saraki, Governors Kayode Fayemi, Ifeanyi Okowa, Prof. Ben Ayade, Ifeanyi Ugwanyi, Okezie Ikpeazu, Aminu Tambuwal, Seyi Makinde, Nyesom Wike, Godwin Obaseki, Abubakar Sani-Bello and Douye Diri to former Governors  Obong Victor Attah, James Ibori, Liyel Imoke, Donald Duke & wife, Onari, Attahiru Bafarawa, Boni Haruna, Rabiu Musa Kwakwanso, Gabriel Suswam, Sule Lamido, Ibrahim Dankwambo, Peter Obi, Emir of Kano, HRM Muhammed Sanusi II, Godwin Emefiele, Jim Ovia, Herbert Wigwe to Prelate Sunday Mbang, President, World Methodist Council, Rev. J. C. Park, Chief Uche Secondus, Dr Yemi Ogunbiyi, Vice Admiral Ibok Ibas, Otuekong Idongesit Nkanga, Mr Paul Usoro, SAN, Mr Udeme Ufot and wife, Mrs Dorothy Ufot, SAN, Mr Sam Iwuajoku and Mr Udom Inoyo, Mr Ray Ekpu, Mrs Ekaette Unoma Akpabio, Obong Umana Obot Umana and Commissioner of Police Edgar Imohimi,  the venue was filled to capacity.
Rather than grieve, many, including members of the family who chose white and blue attires were celebrating the acclaimed teacher who died at 90.
Event began with arrival of the cortege, the pall bearers and colourfully-attired brass band to the venue. The family soon took their seats before there was a call to worship. The moderator, Rev. Samuel Ebukiba and Government Orator, Mr Raphael Edem steered the event efficiently.
In the course of the event, eldest son of the deceased, Mr Nkanang Gabriel Nkanang was invited to share some fond memories of his late father. He revealed that Elder Nkanang's main attributes included resilience, contentment and integrity.
The sermon by Rev. Ekpedeme Effanga, centred on faithfulness and stewardship.
In his remarks,  Gov. Udom described the funeral as a bridge building ceremony. He spoke glowingly of his father's character and expressed shock at the turnout of people who came to console the family and celebrate their father. "I did not know that we were this loved by Nigerians, we feel indebted to you all.There is a difference between character and charisma. My father was a man of character".
Chairman of the Nigeria Governors' Forum, Dr. Kayode Fayemi of Ekiti State also spoke and described Elder Nkanang in glowing terms
Vice President, Prof. Yemi Osinbajo while commiserating with the family urged the children and family members to reflect on the life of the late patriarch.  He said the way all his children had turned out was a testament to the greatness of the late patriarch.
With lovely hymns and performances by Mercy Chinwo and Pastor Eben, the ceremony ended with prayers.
The interment was a private affair attended by only the Nkanang family. The air around the burial site was sombre as they all bade farewell to the giant of a man. It was a befitting farewell for a well-loved patriarch.
The day's event was rounded off with a well-planned reception which held at various venues across the town.
The funeral ceremony was rounded off with a thanksgiving service the very next day at the Qua Iboe Church, Awa-Iman. A testament to the tremendous goodwill enjoyed by the Akwa Ibom Governor and members of the family was the fact that hundreds including Governors attended the service which was a most befitting farewell to the great icon.
Elder Gabriel Emmanuel Nkanang was born into a very pious Christian Family on a Monday, May 27 1929. His family trained him in the way of the Lord (Prov 22:6) and throughout his life he did not depart from it.
Later, the foundations of his faith were strengthened by his association with missionaries. The missionaries, who appreciated his love for God and appetite for education, deepened his eschatological knowledge and encouraged his pursuit of western education. As he grew in favour with God and with man, his determination to serve God also grew. Within this context of faith and service, he discovered his purpose as a Christian and saw himself as a humble actor playing his role in a divine script written by God Almighty.
Whenever he encountered any downturn, he encouraged himself in the Lord by reading and making reference to Jeremiah 1:5 (Before I formed you in the womb I knew you, before you were born I set you apart and I appointed you as a prophet to the nations'') and Romans 8:29-30 (for those God foreknew he also predestined to be conformed to the image of his Son… And those he predestined, he also called; those he called, he also justified, he also glorified).
To some, teaching was just a profession, but to Pa, teaching (especially children) was more than a profession- it was a ministry and a calling. It is allegorical that the birthday of this iconic lover of children would later be declared Children's Day by the Nigerian Government after it was proclaimed four years earlier (1925) in Geneva. In dealing with his pupils as a headmaster and educationist, he embodied knowledge, virtue, wit and compassion. With steady gait, dexterous hands and razor-sharp mind, he showed children in darkness the light of the Gospel; he gave hope to the hopeless and strength to the weary. He was adept at making concrete even the most abstract of situations. In the schools where he taught, he kept the children on their toes by insisting that any child could be asked to preach at the morning assembly. This "policy" literally forced all children to read their Bibles and they always came to school prepared with a scripture to share. He was the life President of Awa Students Association Worldwide.
While he labored in his teaching profession, he balanced his time with providing leadership to his community and discharging his duties and responsibilities as an elder of the Qua Iboe Church. He also worked assiduously in the tasks of spreading the gospel, going beyond his community to places as far flung as the Middle-Belt region of the country, thereby playing an important role in the formation of and mentoring of very many people within the Church and outside. A good number of them have gone ahead to attain various levels of success. Pa believed that education was the panacea for the development and actively campaigned for it at every conceivable opportunity.
Pa Nkanang was a man ahead of his time. He was impatient with failure yet calculated, abstract yet concrete, and he had an unusual craving for knowledge. His commitment to family, people and society will remain one of his indelible footprints.
He trusted and believed in the inherent willingness of people to give their best for the common good; and saw this as a function of opportunity, trust, motivation, empowerment and taking responsibility. His usual refrain was that those who are more successful in life are those that had the most opportunities, realized and taken advantage-and not those who are necessarily more gifted or more brilliant. Even more, he would say, ''the race is not to the swift or the battle to the strong, nor does food come to the wise or wealth to the brilliant or favour to the learned; but time and chance happen to them all''. Perhaps, one of Elder Gabriel Nkanang's most important traits was his resilience or adversity quotient. He will be missed by his children, grand children and great grand children.